Learn about Nature,
Environment, History, and Culture
[Special Feature]
Introduction of Hands-on Experiences
Spend your night at a serene thatched house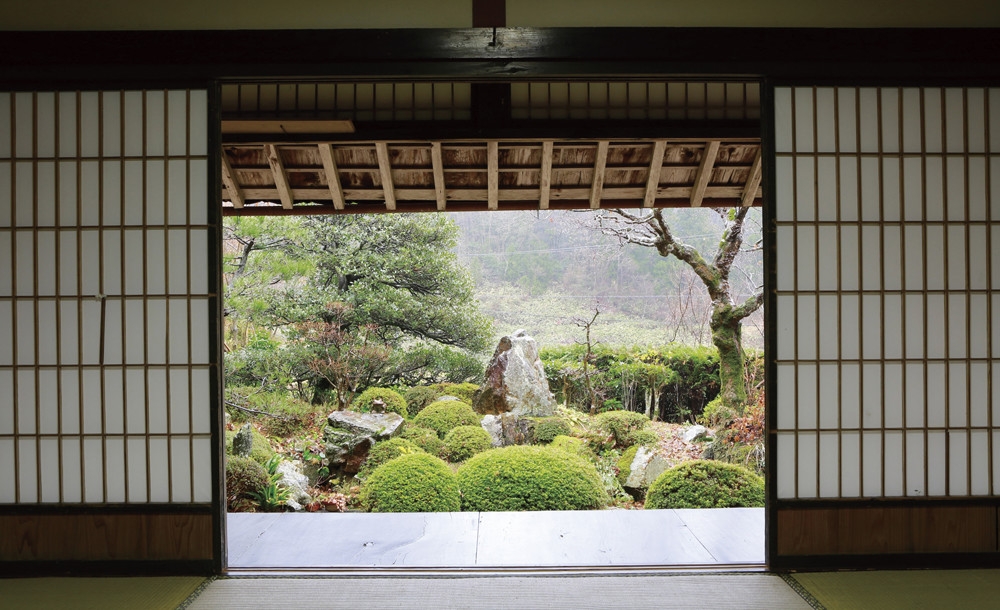 Let's stay at a traditional thatched house!
"Kayabuki no Fuchi" is located in a peaceful mountain village that is a 30-minute drive from Hamada City. You can stay in this vintage traditional residence with a sturdy and imperious thatched roof and where the veranda is separated from the Japanese-style room by a single sliding door. From the spacious veranda, you can gaze at the garden and relax with a sense of time slowing down. At Kayabuki no Fuchi, you can experience various agricultural activities such as picking wild vegetables, rice planting, and harvesting potatoes, depending on the season. Guests are welcome to cook their own food, but they can also prepare simple rural dishes such as the local specialties "kakuzushi," a simmered vegetable dish known as "nishime," and pork miso soup alongside the program affiliate Morikawa, from whom they can learn about food culture and the importance of food.
*Lodging is currently unavailable.