Learn about Nature,
Environment, History, and Culture
[Special Feature]
Introduction of Hands-on Experiences
Experience the Charm of the Sea!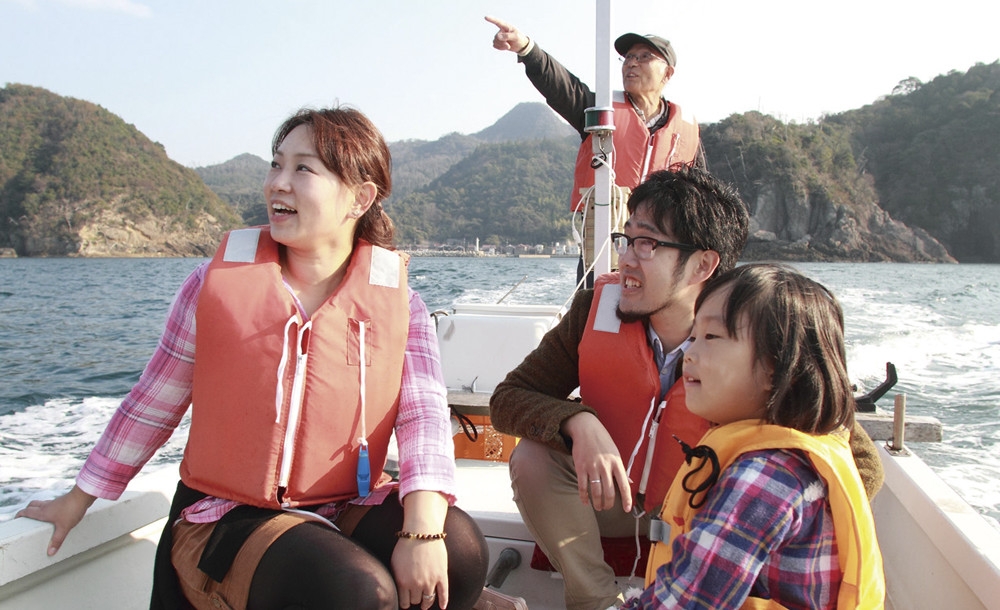 The group Usagi Genki na Kai, which takes its name from the Udo pass pacing the Sea of Japan and the Sagiura District, communicates the charm of the sea and this historic port town. You can walk around the old townscape with its narrow alleys and street number doorplate on every house, or stay at an old private house with a view of the sea. The cruising experience is popular. You can take a small boat out of the bay and into the vast Sea of Japan, stroll the beaches, feed seagulls, and explore the natural caves. You can watch the evening sunset over the sea, and, in season, appreciate sea sparkle ("sea fireflies") and fishing lure lights at night. Or try the salt grilling experience to sense the richness of the sea and the blessings of nature by boiling down seawater to make natural salt.
Walking around Sagiura
As the Sagiura area was a port of call for the ships called kitamaebune, splendid old private homes of ship owners, shipping wholesalers, and merchants still stand. You can see homes with lattice doors and grid-like namako walls, as well as red roof tiles and reliefs called kote-e on plaster walls, showing the interaction that existed with the Iwami area.