Learn about Nature,
Environment, History, and Culture
[Special Feature]
Introduction of Hands-on Experiences
Wasabi-harvesting at a wasabi farm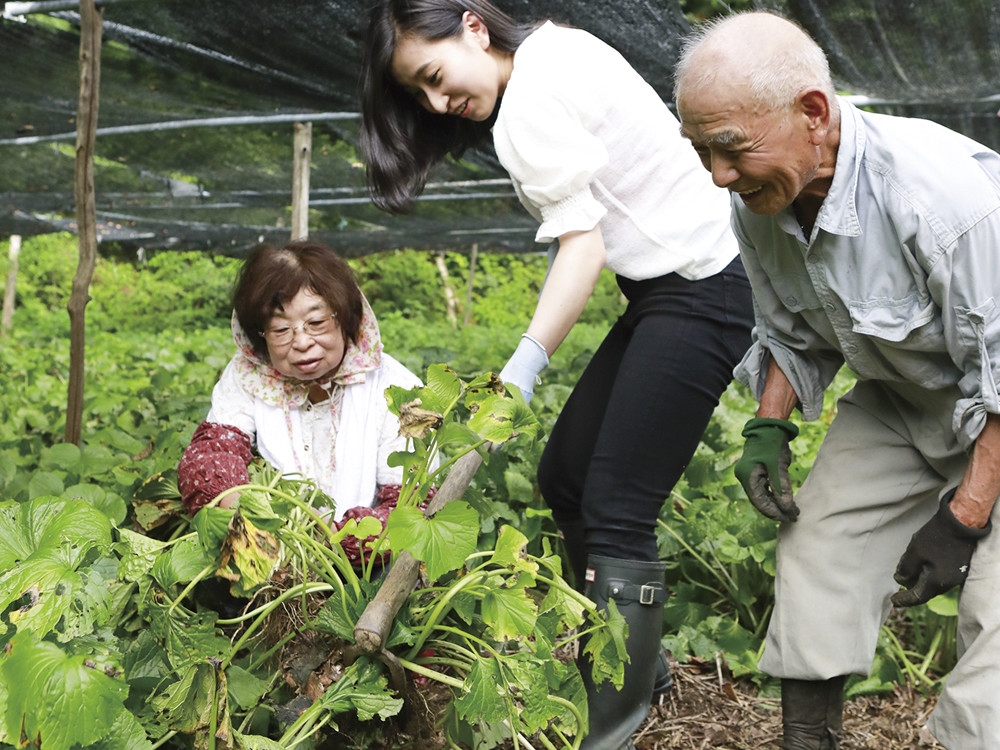 "Utsudani Tochi no Sato" is located deep in the valley of the Chugoku Mountains. This Hikimi area is a famous wasabi production area because of the clean water that flows from the mountains. The program affiliate Murakami is a farmer who cultivates wasabi both in the fields and in water. The neighboring fields are entirely covered in wasabi leaves.
Wasabi is collected only after the soil surrounding its leaves has been dug up so that other wasabi plants in the soil are not damaged. Fertile soil gives rise to well-grown wasabi plants. The harvested wasabi can be pickled or made into gifts.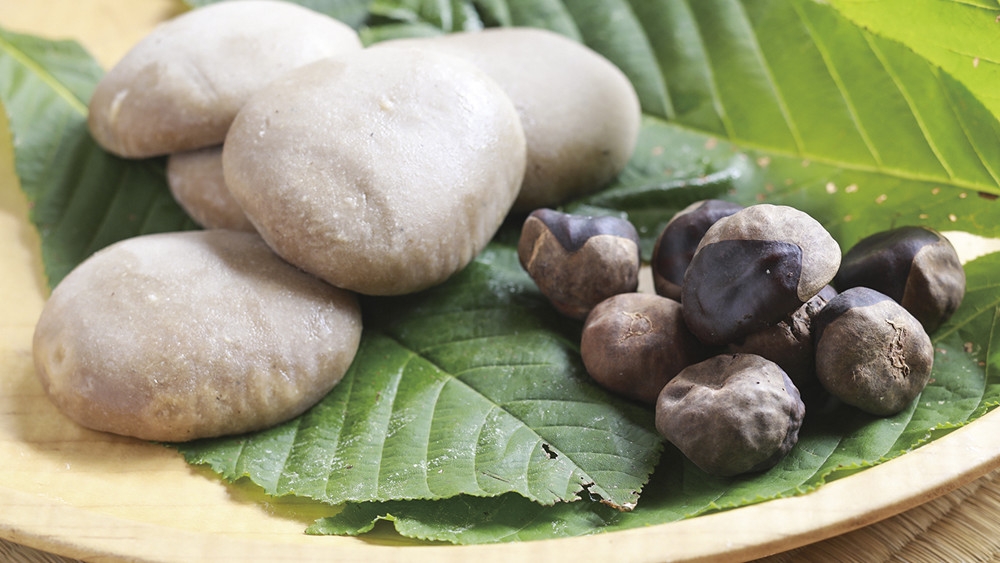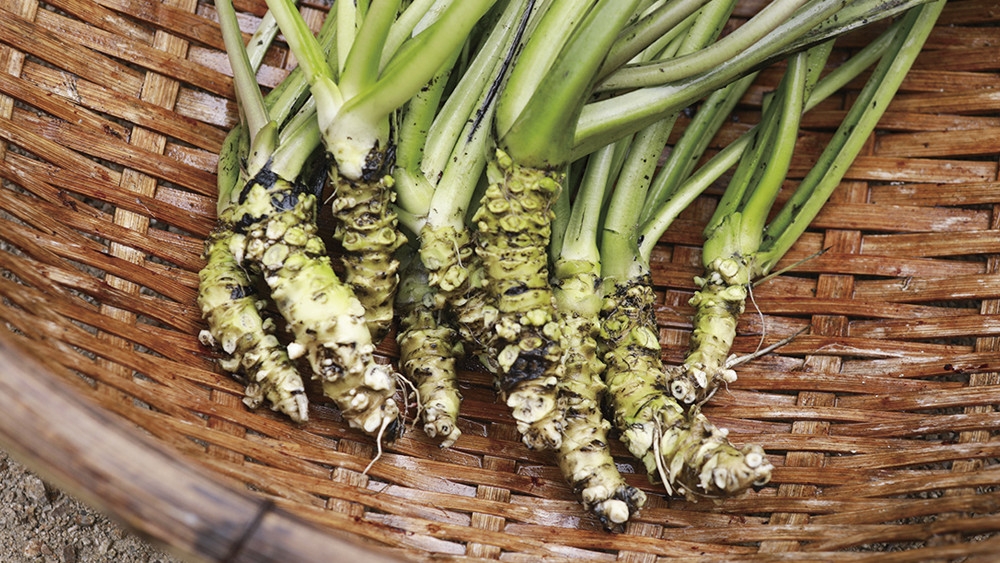 Today's special activity
Wasabi from a wasabi production area tastes exceptional! You can also experience wasabi dishes that are served in the area.